Yakiniku Kuroda
Premium Kuroda Set Menu | 1 free drink
Details
コース時間:2 時間
品数:15 品
飲み放題:なし、追加購入可能
FunNow 特典:なし
利用可能人数:2 名 ~
※ 次のページで人数の選択、その次のページで人数分のコースの個数をご選択ください。

コース内容は下記となります。
※表示は 1 名様料金です。
・キムチ 3 種盛り合わせ
・チョレギサラダ
・ネギージョ
・厚切り上タン塩
・黒田のタン塩
・炙りユッケ
・名物|黒田の上ロース
・センマイ刺し
・黒田焼き
・ハラミ
・本日の精肉
・ユッケジャンスープ
・ホルモン 2 種盛り
・冷麺
・本日のアイス
・1 ドリンク付き

ーFunNow 会員特典ー
・コース + ドリンクが 4% オフ

※ 1 名様 1 杯ライスが付けられます。お声掛け下さい。
※別途 2750 円(税込)で飲み放題がつけられます。飲み放題メニューの詳細は当日店舗にてご確認下さい。ラストオーダーは 30 分前です。
Product Description
【炙りユッケ】
推しメニューの一つ🥩
お店の牛肉は新鮮で生食基準に適しており、お店で炙り焼きして香りを増して提供してくれます🥩
卵黄やネギ、ごまを混ぜて食べると、口に入れた瞬間、滑らかで甘みのある味わいが楽しめます😋
【ホルモン】
焼肉の定番「ホルモン」もコースに入っています!
腸の部分は適切に処理され、丁寧に漬け込まれ、口に入れると香ばしくパリッとした皮と柔らかい肉質が味わえます。食べると美味しすぎて、罪悪感を覚えるけれど、止められないんです~😳
【冷麺】
セットには様々な肉料理だけでなく、サラダや温かいスープ、漬物などのメニューも提供されています!さらに、さっぱりとした冷麺、最後にこの一杯を食べ終えると、満腹感と満足感があります😆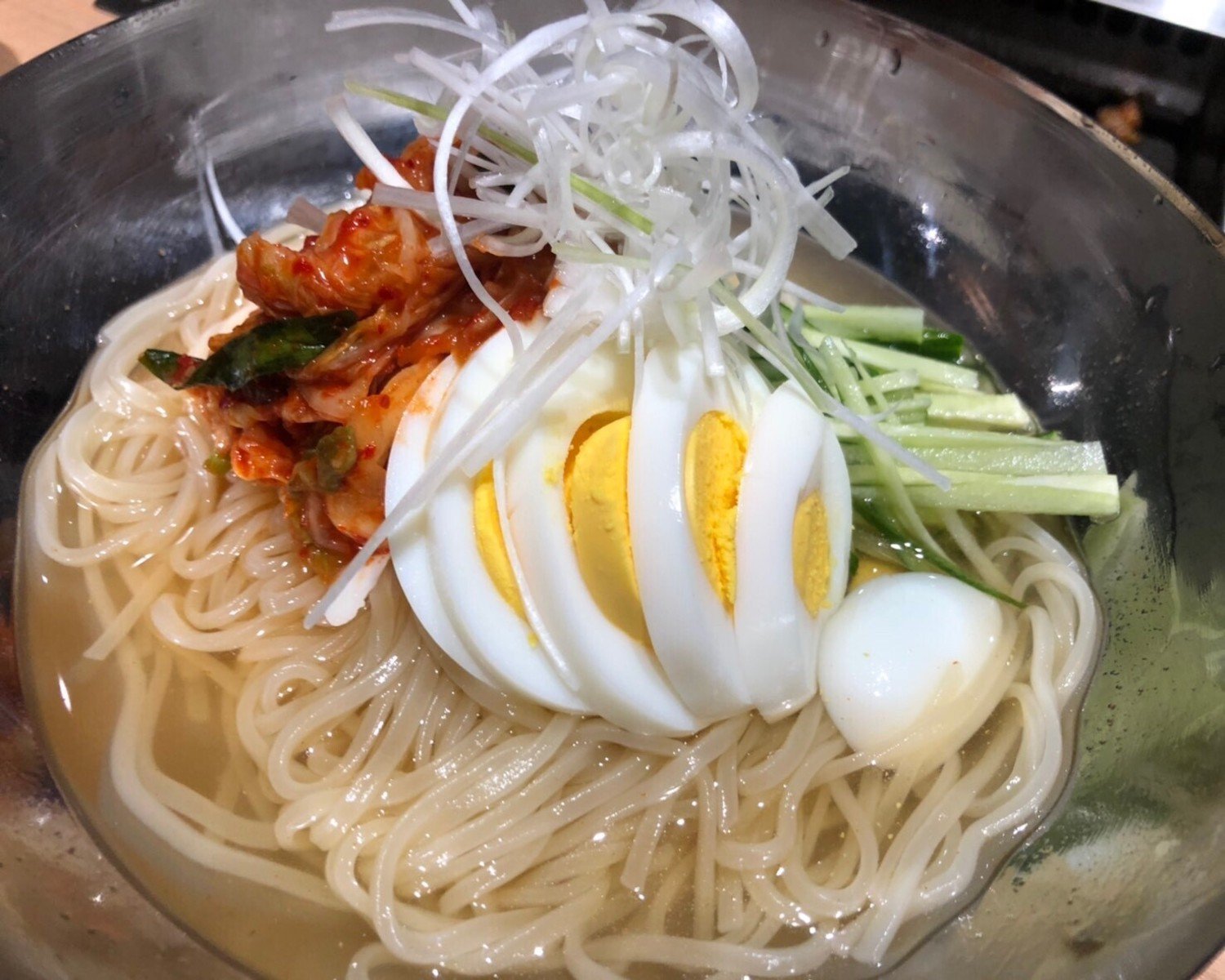 Price List
特選黒田コース|飲み放題付き
From JPY 13838
About Merchant
Introduction:

Google review 4.1 stars, covered by Japanese magazine "Gourmet Note", one of the more famous yakiniku restaurant in the area.

Quality Ingredients:

Meats: Black wagyu is the only beef selection in the restaurant, they insist on using "Hitachi beef" to maintain the beef quality, covered also with house-made special sauce and spring onions, a mouthful o joy!

Decor:

Opened in 2019, all the decorations are newly installed.

The smokeless grill is also one of the main attraction to the customers, never get stinky grill odor again!
Address
Maruyamacho, 1−16 しぶまる館1F・2F, Tokyo, Shibuya City
---
Public Transportation
7 minutes walk from Shibuya Station of JR all lines. 7 minutes walk from Shibuya Station of Tokyo Metro all lines. 4 minutes walk from Shinsen Station of the Keio Inogashira Line.
Notices
This product cannot be canceled after booking, thank you for your understanding.
Since the restaurant only accepts reservations for 2 or more people, please purchase the same number of sets that match the number of people in your party on the next page.
All guests at the same table must choose the same set menu. Please pay special attention when selecting the number of people and do not select other set menus.
The contents of the dishes may be slightly adjusted depending on the procurement situation, thank you for your understanding.
If you are allergic to certain ingredients, please fill in the remarks column when making a reservation.
The last order for all-you-can-drink is 30 minutes before the end of the service.
---
Cancellation and Rescheduling Policy