Buckskin Yakiniku
TWD 1000 Off for the Final Bill
Details
・本方案內容:現場消費總金額 TWD 1000 折抵。
・店家推薦菜色:A5和牛板腱 / 澳洲和牛臀肉上蓋 / 犇火山 / 伊比利豬肩胛。
・店內低消為一人 TWD 500,均消為 TWD 1000 - 1200。
FunNow Exclusive Gift
Privilege for PRO / ELITE Members
加贈 450 ml 柏克金鮮釀啤酒 1 杯 ( 白金會員限兌換一次 )
Product Description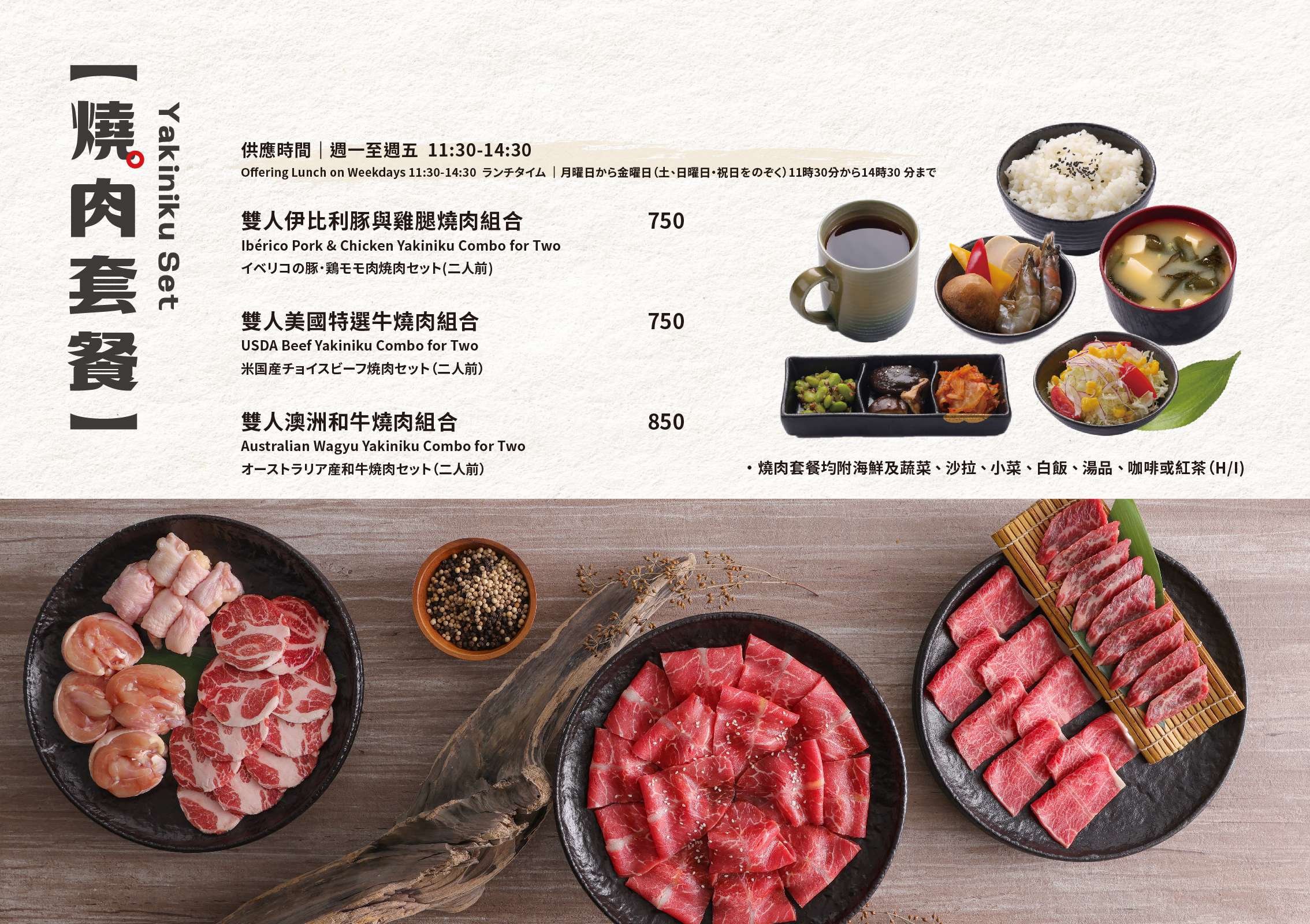 About Merchant
A barbecue house with 12 traditional German-style beers.

"Buckskin Yakiniku offers freshly brewed local German-style beer, carefully selected Australian Wagyu beef, U.S. prime beef, and a variety of fresh ingredients to satisfy customers' cravings for roast meat and beer!

Restaurant Story: BUCKSKIN refers to the distinctive golden coat of a stallion, symbolizing a horse that is focused on running forward, and is on the march with a thousand horseshoes. The golden mane flutters elegantly in the wind, just like the flowing bubbles in beer, releasing a pure and charming flavor.

Great location: about a 5-minute walk from Songjiang Nanjing.

Good reviews: 12 traditional German-style beers, and two Country Winner beers from the World Beer Awards (WBA): Golden Lager and German-style wheat beer.
Address
2F., No.1, Sec. 2, Nanjing E. Rd., Zhongshan Dist., Taipei City
---
Public Transportation
( MRT ) Songjiang Nanjing Station / 7 min walk ( MRT ) Zhongshan Station / 11 min walk ( Bus ) JI LIN GUO XIAO Sta. / 3 min walk ( Bus ) Nanjing & Xinsheng N. Rd. Intersection Sta. / 3 min walk ( Bus ) SHIN SHIN CO LTD. Sta. / 6 min walk
Notices
營業時間依餐廳現場公告為主,造成不便,敬請見諒。
適用時段為平日 17:30 至 22:00、假日 11:30 至 14:30 及 17:30 至 22:00 。
最後點餐時間 21:00。
此方案僅供內用
此方案不接受現場加購,為避免影響您的用餐體驗,請提前預訂,並於預訂時間使用。
現場額外消費另收 10% 服務費。
此折抵方案不限使用份數 ( 惟每人至少須購買一份 )。
自帶酒水,需收開瓶費,烈酒 TWD 1500、紅白酒 TWD 800 。
FunNow預定與店家現場優惠不可併用。
本店符合政府防疫規範,請安心體驗服務,若有調整依現場公告。
顧客入店需配合店家現場公告之防疫規範,若有調整依現場公告。
---
Cancellation and Rescheduling Policy